Articles & Rambles
Here you will find my thoughts and musings on various subjects, from theology to book reviews to random happenings at home. They may contain moments of revelation I have had, or simply the ponderings of my quirky mind on various things that happen to catch my fancy (ordered ancient to recent).
Scripture Studies: 2 Timothy 3:1-5
Scripture Studies: Proverbs 27:7
Scripture Studies: Healing
Good for a Laugh: Garfield
In the Air, 21st April 2011
Seasons Memories: Summer
Seasons Memories: Autumn
Seasons Memories: Winter
Seasons Memories: Spring
Talents Are Such a Mystery...
BOOK!
Weekend Happenings
A Dream and a True Story
Family Holiday Happenings
100th Post
Soundtrack Giveaway 2011 | The Ink Slinger
An Especially Exciting Volume...
The Mystery of Harris Burdick
A Ramble on Ego and Identity
Things I Know About YOU!
Grace vs. Faith - Andrew Wommack
A Reminiscent Ramble
The Day of the Triffids TV Series (2009) - A Review
Why I Didn't See The Hunger Games
Tagged: Twice!
God is Like... (Australian Brands)
Love's Spirit and Quiet Reflections
Has "Get Up and Go" Got Up and Left?
Guest Post by J. Grace Pennington
What You Leave Behind
One Out of Ten
Announcing Rambletionals Blog
A (Snarky) Book Review - Red Rain, Aubrey Hansen
A Sincere Letter to Parents
Cracked the Ton!
PA: Promoting Awesomeness
Boycotting the Other Someone Else
I Am Nuts
J. Grace Pennington's Blog Scavenger Hunt!
Promoting the Illustrious Works of Luke Alistar
Jumping on the Bandwagon of Changes
Out of the Festive Woodwork
What I See
Hi-Ho, Tasmania!
Oh Brother!
Hugs Are the Best Kind of Magic
The Heart of the Father (Message Notes)
Taste of Summer
Made to Die
Influential Books
2013 In Review (via Instagram)
After the Drought
Cue the Magician
Alive, Kicking, and Tagged
The Case for Healing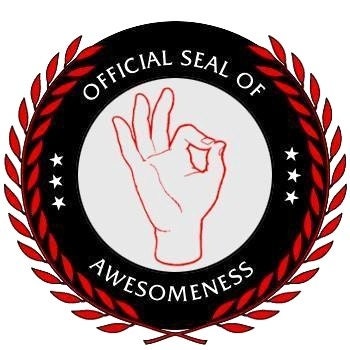 This is where you'll find links to all the awesome stuffses, or the cream of inspiring articles, funny videos/comics, etc. I have found on the web and shared monthly/bi-monthly/when I can.
April 2012
May/June 2012
July 2012
August/September 2012