Awesome Stuffses, April 2012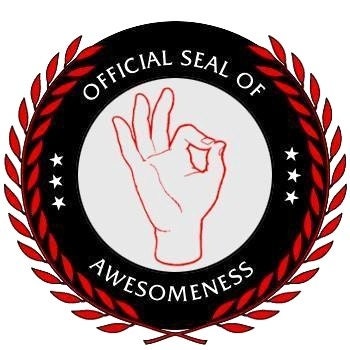 So I've noticed a couple of bloggers do this thing where they make a blog post all about the awesome articles/blog posts/videos/songs etc. that they have viewed that month, and go on a link posting frenzy. Since I have been reading a
lot
of awesome stuff lately, I thought I might as well jump on the bandwagon and do them as well! And since the things I've read are awesome, and I like dismembering the English language, they are coming under the title of "Awesome Stuffses". I hope it doesn't ruffle the feathers of the pedantic editors out there
too
much. ;)
Youth Need the Church and the Church Need Youth

-
A very interesting and true article all about the youth of today's Church, which a friend shared to their G+ stream.
Heroes -
An awesomely true post by my good friend Kaitlyn. Very thought provoking, and challenging in how we as Christians should respond to those who have made wrong decisions in life.
Climbing the Mountain

-
A brilliant blog post by a good friend. Andrew's experience really came at a time I needed a good nudge and a reminder from the Lord, and holds so much truth about our walk with God that it was truly inspiring for me to read.
Love

-
Also by Andrew. (What can I say? Andrew's blog is awesome!) Some awesome thoughts on the Christian love that God's children have towards each other.
Pangs of Keen Desire -
A beautiful blog post I found that was shared to my G+ stream. A good reminder that we aren't living our lives waiting for a "somebody" to come along, but we already have
the
Someone Who is far greater.
Die First

-
An insightful post by David on a passage of Scripture that I find intriguing and enlightening to read.