Music to Novel By
Since I've been slack lately I haven't got any writing done. Shame on me. Anyway, I thought it was high time I did a post on music to novel by, chiefly movie scores (and the composers) and instrumental playing. I'm posting the music by artist, even though there are some artists that I only know a few of. I thought I'd post some photos too, since we rarely know what these people look like! So, here goes!

Tommy Emmanuel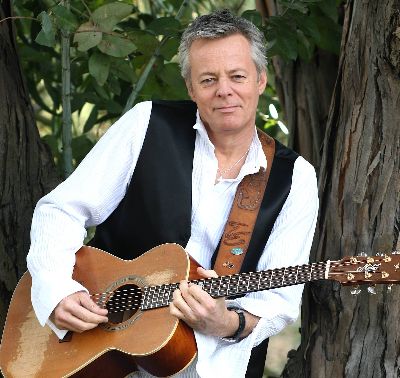 I can't go past this epic guitarist. He is the only guitarist I listen to, is my favourite, and I met him. Hence, he gets pole on the grid! This guy can do anything; and deliver any feeling you need to listen to to get yourself in the right writing mood. Soulful, exciting, happy, gentle, blue, or climax sounding, he can do it all! Here are a few to show you what I mean:
Happy Hours
Ruby's Eyes
The Trails
Jack Magic
Angelina
Hans Zimmer
Here is one we all know! Hans Zimmer is the master of film scores, and has supplied us authors with bountiful music tracks to boost our imaginations. Chief among his movie scores that I have found awesome and inspiring:
Pirates of the Caribbean: Curse of the Black Pearl
Pirates of the Caribbean: Dead Man's Chest
Pirates of the Caribbean: At World's End
Spirit: Stallion of the Cimarron
Prince of Egypt
Alan Silvestri
Another composer who isn't as well known as our Hans Zimmer, Alan Silvestri still has composed some pretty epic scores, including the well known theme from "Back to the Future". However my favourite would have to be the theme from "Forrest Gump". It has one of the most beautiful, pure, and touching melodies that you could ever hear, and it relates so well with Tom Hanks' character in the movie.
Back to the Future
Forrest Gump
James Horner
This one most of us should know. Apart from composing music from some of my much loved younger movies, such as "Balto" and "Jumunji", James Horner composed the sweeping soundtrack for "Titanic". He was also behind the score for "An American Tail".
Titanic
An American Tail
Danny Elfman
Getting more obscure now. Danny Elfman has been known for composing music scores alongside the movies of Tim Burton. One of which that I enjoy the music from is "Edward Scissorhands", particularly the song "Ice Dance". This music has a mystical fantasy quality to it that makes it pretty. I also like some of the songs from a more recent version of "Charlotte's Web". I can't find the soundtrack for it on YouTube, but there is a beautiful song called "Ordinary Miracle" in it by Sarah McLachlan, so I'll post that instead.
Edward Scissorhands
Charlotte's Web
Randy Edelman
I'm now onto one artist per soundtrack so I'll skip out on the photos. * smiles * Randy Eldelman is the score composer to one of my favourite movies, "While You Were Sleeping". The music is so sweet and moving, along with really funny themes for hilarious parts in the movie.
While You Were Sleeping
Rachel Portman
I don't know much at all about this artist, except for her name. I love the score she wrote for the movie "Emma" though.
Emma
Trevor Rabin
Ok, so I didn't even
know
this guy's name, I had to look it up before I posted about the music! This guy just about
mirrored
Hans Zimmer with his score for the "National Treasure" duo. I was absolutely certain it was composed by Zimmer till I looked it up. Anyway, copycat or not, this soundtrack is epic. So full of espionage, it overflows with a spy theme aura. I love it!
National Treasure
National Treasure: Book of Secrets
Bruce Rowland
Last, but definitely, absolutely,
never
least, this composer takes the epic cake of movie scores. This man composed the music for "The Man from Snowy River", my all time very favourite movie. The music in this movie really tips the scale of sweeping. It's one of those rare scores that drag you into the movie, so that you feel a part of every emotion that is happening. Words cannot describe, so I will post it here:
The Man From Snowy River
And that wraps up my list of music to novel by! I hope you enjoyed it!