My Top Favourite Movie Soundtracks
I love listening to movie soundtracks. If I'm watching a new movie, I'm one of those geeky people who actually reads the opening credits in order to find the composer, and then shout excitedly if I recognize them. I'm often heard exclaiming to my family members whilst pointing at the screen, "Oh look! It's so-and-so! He composed the music in blah, and blah, and I think he also did blah as well..." Quickly followed by a lull in the conversation and multiple eye-rolls.

Though far from an obsessed fan, I do love movie scores. So whilst I was sitting at my computer desk compiling a list of all the new ones that I "must buy", I thought I would compile such a list into a blog post as well. I have done a post on soundtracks before, but I thought it was high time I did another one since I have heard so many more since. (plus, it gives me the chance to rant about my favourites all over again!) This list has been set in the order of my personal favourites. Enjoy!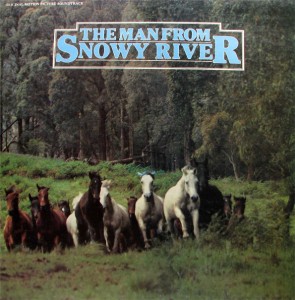 1: The Man From Snowy River
Bruce Rowland


This movie and its music has very fond memories for me, so of course, I am biased. However the score is simply stunning. Every single song from the film tells a story: exhilaration, joy, sorrow, mourning, love, peace. The instrument choices ring with Australian atmosphere, blending guitar and violin together in such an intricate way. These two songs display the most of what I'm speaking of:
Jessica's Theme
End Titles


2: Pirates of the Caribbean: Curse of the Black Pearl
Klaus Badelt


Need I say more? What I love most about the POTC soundtrack is it's incredible use of strings. I'm pretty sure just about ever single stringed instrument there is (excluding the piano) must have been used in this score. The rollicking melodies, and the swaggering cheerfulness of the songs along with those of dark mystery are awe-inspiring to listen to. My personal favourites from this album are:
He's A Pirate
One Last Shot


3: Pirates of the Caribbean: Dead Man's Chest
Hans Zimmer


True to the form of POTC1 which Zimmer helped compose (when he promised his other client he wouldn't. Oops.) Pirates 2 has some gems that are really beautiful. There are some very sweet melodies among the tracks found on this album, and also some very fun themes.
Tortuga
Davy Jones
Wheel of Fortune


4: Pirates of the Caribbean: At World's End
Hans Zimmer


This soundtrack in the trilogy has a peculiar theme not found in the other two. It has a very sweeping sense to the whole soundtrack, and a few slightly strange melodies that I can't say I particularly care for. However there are some very nice tracks that I found well worth listening to. There is one very unique song that I fell in love with the second I heard it, called "Up is Down".
Up is Down
One Day


5: Pirates of the Caribbean: On Stranger Tides
Hans Zimmer


This can hardly be put into the same category as the rest of the Pirates of the Caribbean soundtracks. It has an abundance of intricate guitar melodies and harmonies that are incredible to listen to. It seems to lean more towards the "Caribbean" and simplistic side of things in all of this score, and it's a refreshing change from the huge impacting music of its preceding albums.
Angry and Dead Again
South of Heaven's Chanting Mermaids



6: National Treasure
Trevor Rabin


I loved this soundtrack the second I saw the movie! It has such a historic aura about it; the score simply sings of undaunted determination, passion, and treasure. The strings, and the espionage theme makes for an awesome album. Here are some of my favourite tracks:
Ben
National Treasure Suite



7: National Treasure: Book of Secrets
Trevor Rabin


Following on in the footsteps of the first album, Book of Secrets is every bit as good as the first. It has one track in particular that has a gorgeous violin solo in it. I also love some of the sweet melodies that are wrapped into the adventurous themes. The strings are very prominent in these two albums as well, not unlike the Pirates scores.
Page 47
So!



8: Real Steel
Danny Elfman


I think this is Elfman's best score yet. The music is really real. Even though it's for a sci-fi movie, it's music you can empathize with because you can recognize what is playing it, and yet it still has a touch of unrealism to keep it in tune with the story of the movie. I love it! It's one of the highest scores on my "must buy" list.
Charlie Trains Atom
On the Move



9: Conspiracy Theory
Carter Burwell


This one is probably one of the lesser known scores, however I have always enjoyed it ever since I first saw the movie years ago. It has a very hopeful theme to it and a variety of instruments make it a very complex score to listen to. One track is particularly bouncy and quirky, which is something I really like. It's another one on my list of soundtracks to buy.
Main Theme
Riding




10: Pride and Prejudice
Dario Marianelli


A more classically crafted score, as would be fitting for a Jane Austen movie, the soundtrack for the newest "Pride and Prejudice" is one of my favourites. It is so beautiful, and as a lover of beautiful piano themes, this score wins many bonus points off me. Sometimes it is nice to hear a movie soundtrack that consists almost solely of one instrument!
Dawn
Meryton Town Hall



11: Titanic
James Horner


The score for "Titanic" would have to be one of the most popular movie soundtracks of all time. The music is sweepingly majestic, and speaks of so much: of hope, of joy, of mourning, of sadness. It's a score that really speaks without saying anything. I'm not really sure of what instrument is plays the main theme, but whatever it is, it's beautiful.
Hymn to the Sea
Rose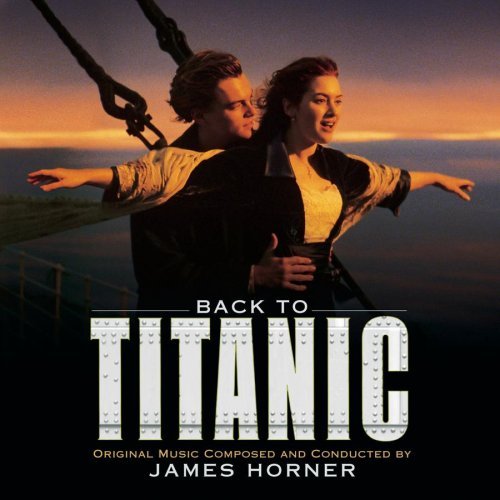 12: Back to Titanic
James Horner


More awesomeness from "Titanic". Not a lot different from the first album. One of the things I didn't like about it is because in some tracks they left words from the movie in it. However, it is definitely worth listening to even if only for the track "The Portrait", because it is the entire main theme done solely on the piano. It is so beautiful.
The Portrait
The Titanic Suite



13: Edward Scissorhands
Danny Elfman


Danny Elfman again! I love this score. It's so pretty, and magical. It captures the whimsical sense of the movie, and at times I can clearly imagine the snow coming down when I listen to it. (coming from someone who hasn't seen "real" snow) It was after I heard this soundtrack that I got excited to see that he also composed "Real Steel" and I wasn't disappointed.
Ice Dance
Introduction



14: Emma
Rachel Portman


I'd never heard of anything by Rachel Portman before (I've more recently found that she did the score for "The Vow" though) until I saw this newer version of "Emma". It's a beautiful soundtrack, and I loved the piano pieces in it so much that I sat at the piano with my ipod and tried to learn some of them. It is playful, and yet tender at the same time.
Main Titles
End Titles



15: While You Were Sleeping
Randy Edelman


I'm probably biased towards this soundtrack merely because I love the movie so much. However the piano melodies are so sweet and beautiful! It has a whimsical sense to it that tells the story of someone lonely who finds another to love. It is cheerful, sadly sweet, and funny all at the same time. I love it.
Riverside Walk
A Happy Ending



16: Prince of Persia: Sands of Time
Harry Gregson-Williams


This is a unique soundtrack. It is the kind of music that takes you to another place; another time. I truly am not even sure exactly what country it's supposed to originate from... the obvious area would be Persia, but it sounds Arabian or something... anyway, rambling. This is a fun score with lots of intriguing instruments, and makes for a great listen!
Main Theme
Ostrich Race

Now with that, I'm exhausted. That was a lot more work than I reckoned for! And to tell the truth, I was only just getting started... maybe I'm a lot more of a movie score geek than I thought I was... Anyhow! I hope you enjoyed this post and the music. ~